Now: 18 February 2020 12:24
Hi,
When you open someone's profile, there are medals shown. When you hover over a medal, its description pops up. Some medals have links within their description. However, it is not possible to click on these links, because description immediately disappears once mouse cursor is out of the medal area.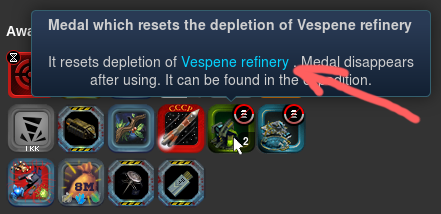 Also, certain medals have quite long description, so it is required to re-hover to read it completely. I suggest to open medal's description upon click on it and close upon click on it again or upon click on anything out of this medal icon or description, e.g., another medal or just empty space on the profile page.

Group

Terminator
Alliance
Experience

98

25

50
Points 21 656 482
Messages

4407

Warnings



It is not a bug. You can click the link on a Medals page
Information
You are not authorized
1 users are reading the topic (guests: 1)