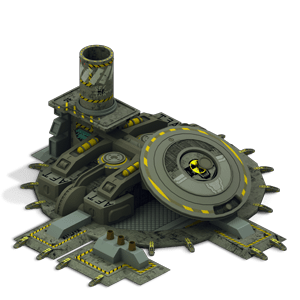 Cost of the 1st level:
CRP 1.5
Transform the moon into a station that will track the best deposits on the planets of the nearest solar systems, increasing production for you and your alliance members.
Production bonus is
2% per level
for you and your allies within the reach of alliance station signal.
Signal power is equal to
900*[station level] - [the distance between target planet and signal source]
.
If there are several signal sources of the same alliance, only the bonus from an alliance station with the highest level will be active. If you are not in any alliance, then your stations will only increase your production within range.
No less than 90% of energy requirement must be supplied for alliance station to operate.
More >>
| | |
| --- | --- |
| Lvl | Energy |
| 1 | -1 000 |
| 2 | -2 000 |
| 3 | -3 000 |
| 4 | -4 000 |
| 5 | -5 000 |
| 6 | -6 000 |
| 7 | -7 000 |
| 8 | -8 000 |
| 9 | -9 000 |
| 10 | -10 000 |